Rotation lamella air humidification not only ensures a natural, aerosol-free (i.e. fog-free) ambient humidity, it can also be used to regulate the temperature of the emitted air to support ventilation, air conditioning and heating systems.
The basic physical principle of rotation lamella air humidification is simple. The rotation lamella evaporator is located in a humidification tank, which is supplied with water. As cold air enters, it is warmed by an integrated heating unit for the generation of evaporation energy. A UV disinfection unit ensures that only sterile water is evaporated. Rotating lamellas scoop a precise percent of moisture, which can be set to any value between 40% and 60% rH., into the ambient air and keep the air humidity constant.
Models
AIR-C 250 / AIR-C500
without ventilation unit
For integration into existing ventilation and air conditioning systems. Optionally with electrical or water heating coil.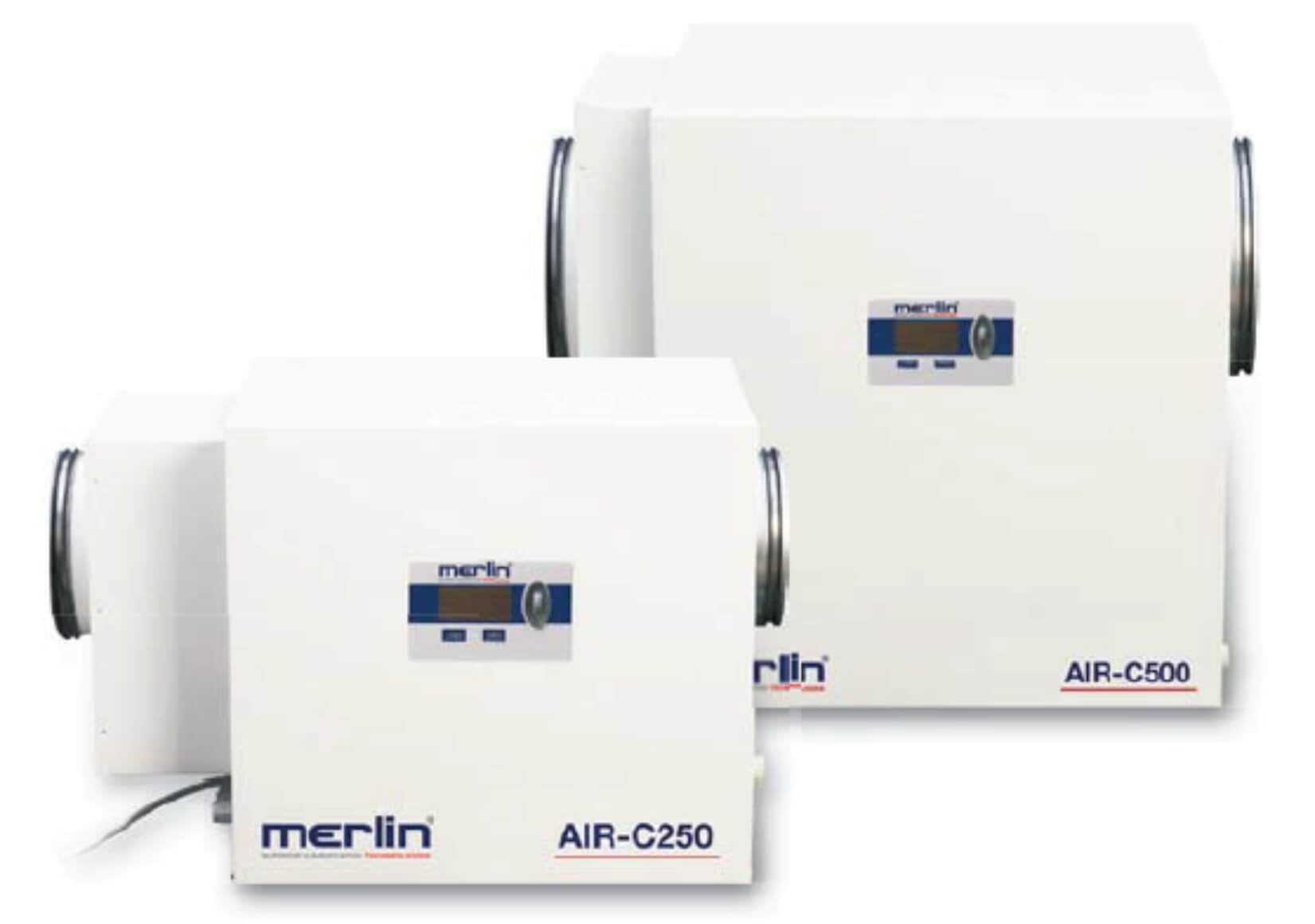 AIR-C 250 / AIR-C500
with ventilation unit
Can be used as a standalone solution for direct room humidification.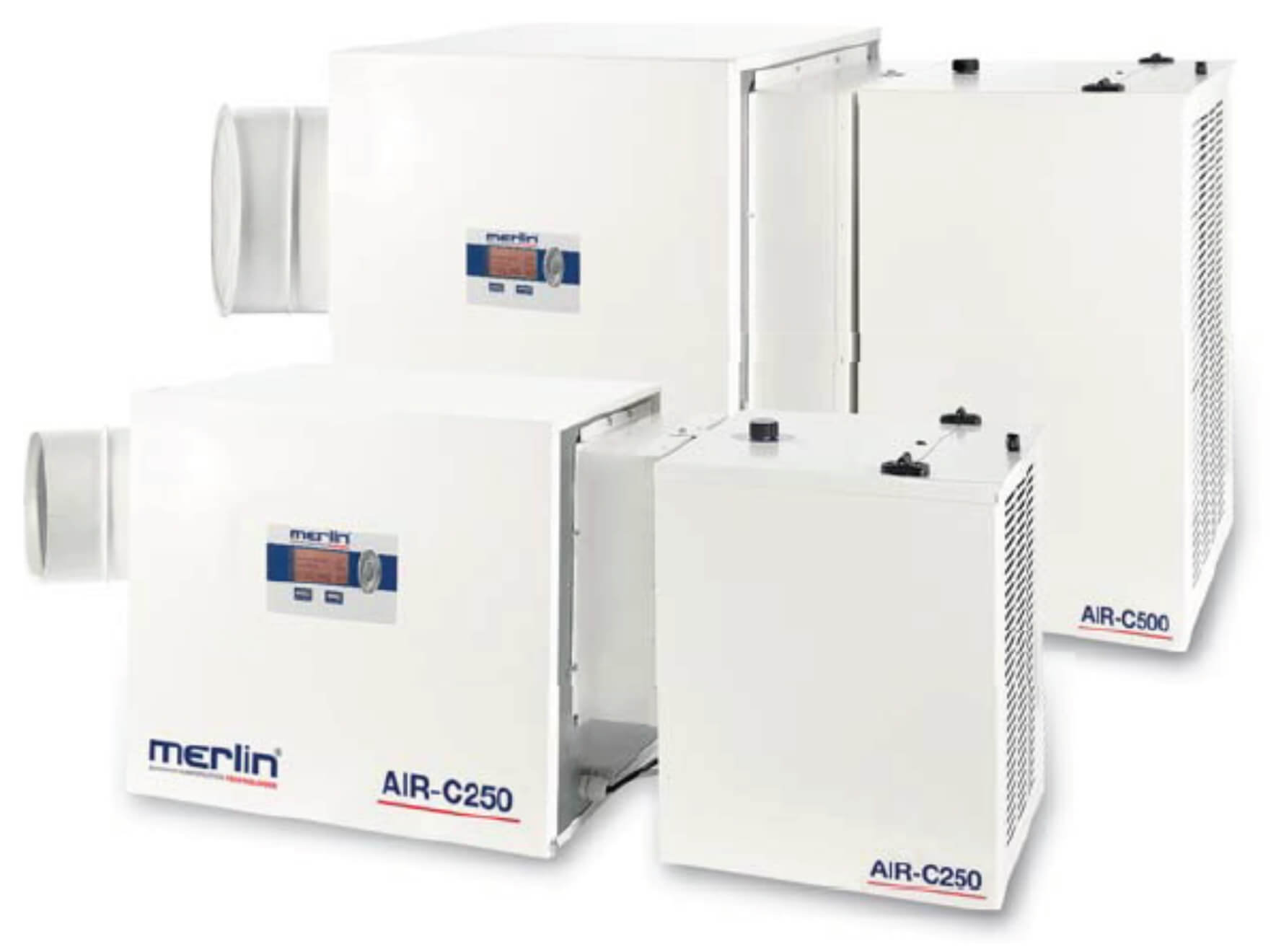 Layout Diagram

1

Air inlet

2

Air outlet

3

Water outlet

4

Water inlet

5

Ventilation unit

6

Mains connection