Osmosis water is atomised into 1 micron aerosols using ultrasonic vibrations. This dry fog is released into the room via a controlled system. The ultrasonic technology consumes an average of only 50 W/h for each kg of humidification.
The CONTRA-KEIM disinfection program and AQUADRAIN hygiene management systems set new hygiene standards for humidification.
Models
FORTE
Duct Humidification
Easy to integrate into almost every ventilation or air conditioning system.
Humidification output up to 25.2 kg/h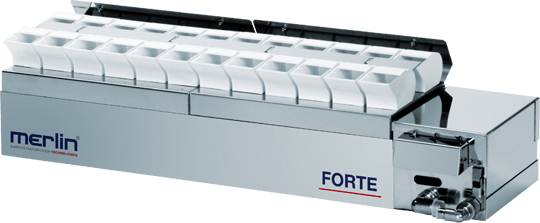 SENSO
Universal Humidification
Universal use, easy installation, compact design.
Humidification output up to 12.0 kg/h

PURUS
Direct Room Humidification
Accurate and highly efficient humidification output in the smallest areas.
Humidification output up to 8.0 kg/h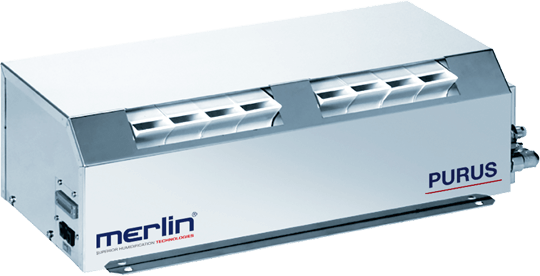 FINESSE
Food Humidification
Significantly extends the freshness and shelf life of food.
Humidification output up to 3.0 kg/h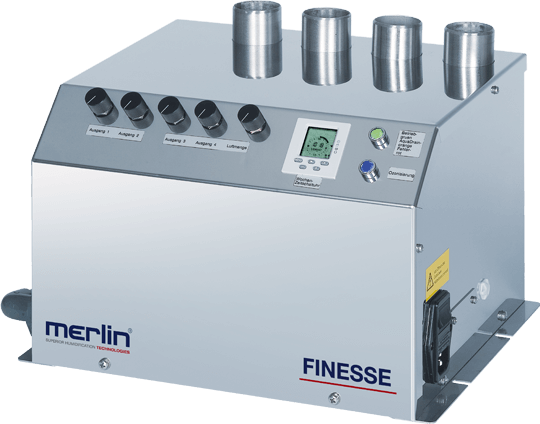 Features
Device description
Anti-corrosive V2A stainless steel
Dry running, heat and overfill protection
Ceramic piezo vibrating element
Overvoltage protection
AquaDrain hygiene management
Contra-Keim disinfection program (FINESSE)
Optional accessories
Duct humidity and temperature sensor (FORTE)
Control cabinet (FORTE)
2-step room humidistat for ON/OFF control (PURUS)
Control cabinet incl. room humidity transmitter and continuous regulation (SENSO + PURUS + FORTE)
Reverse osmosis systems
Online conductometry
Transformers